October 1, 2022
Vimeo Video Downloader
Are you looking for a free way to download all your favorite videos on Vimeo? Look no further, Vimeo Video Downloader is what you need. Now you can download Videos from Vimeo easily.
How to download Vimeo videos?
Vimeo Downloader is a free online tool site that allows you to download any video on Vimeo and turn it into a downloadable mp4 video file so you can watch it when there is no internet. It's great for downloading songs from streamable, listening to podcasts, and so much more from Vimeo.
Our Vimeo Video Downloader is a perfect solution for everyone who is addicted to Vimeo  vedioes and wants to preserve it or share it with their friends in an easier way and without the internet.
Here is a step-by-step guide to help you download mp4 videos from Vimeo easily and for free using our Vimeo Video Downloader free online tool site.
Step 1: Copy the Vimeo Video URL.
Copy the link of the video you want to download from the Vimeo website. Search for the Vimeo video you want to download. Click on the share button and copy the link as shown in the photo below.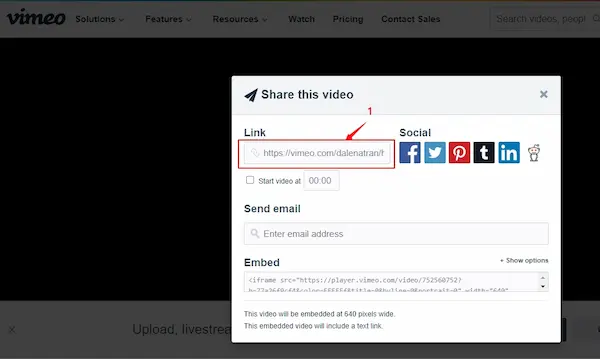 Step 2: Paste it into the field above and click download.
After copying the shareable Vimeo video link, you will go to the  Vimeo Downloader page and paste the link in the box provided for it, after that, you will click on the download button. This will show you the video and the formats that can be downloaded.

Step 3: Choose The Video Format
After you have pasted the Vimeo video link in the place provided for it click on the download button, and you will see several options, and these options are showing the video formats and quality available for the video. Choose the format and quality that is right for you. This will direct you to the download page.

Step 4: Download the Video
If your download didn't start automatically click on the three vertical dots and click download as shown in the photo below.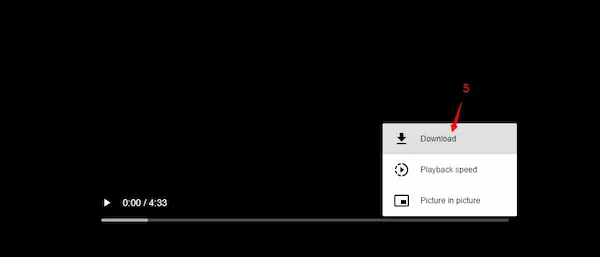 ---
As you can see from the above, when it comes to Vimeo Video Downloader, you definitely get what you need: a simple, down-to-earth free downloader that does what you want it to do. If you want something straightforward and easy to use, this one gets the job done.