Are you looking for a free way to download all your favorite videos on Likee? Look no further, Likee Downloader is what you need.
How to Download Likee videos?
Download high-quality videos for offline watching with our Likee Downloader free online tool. It is 100% Safe and Absolutely FREE. Save videos from Likee for Offline Watching and share them with your friends.
Here is a step-by-step guide to help you download videos from Likee easily and for free using our Likee Video Downloader free online tool site.
Step 1: Copy the shareable Likee video URL.
Copy the link of the video you want to download from the Likee app or website. Search for the Likee video you want to download. Open the Likee Video. Finely click on copy the link as shown in the photo below.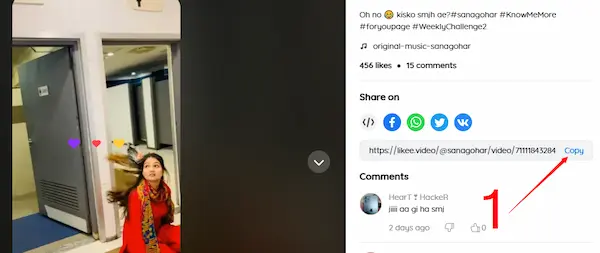 Step 2: Paste it into the field above and click download.
After copying the shareable Likee video link, you will go to the  URL MP4 website and paste the link in the box provided for it, after that, you will click on the download button. This will show you the video and the formats that can be downloaded.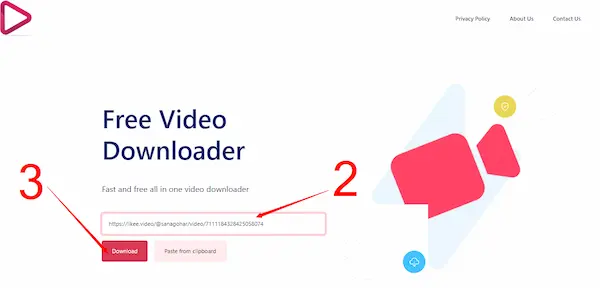 Step 3: Choose The Video Format
After you have pasted the Likee video link in the place provided for it click on the download button, and you will see several options, and these options are showing the video formats and quality available for the video. Choose the format and quality that is right for you. This will direct you to the automatic download page. And it will start downloading it automatically.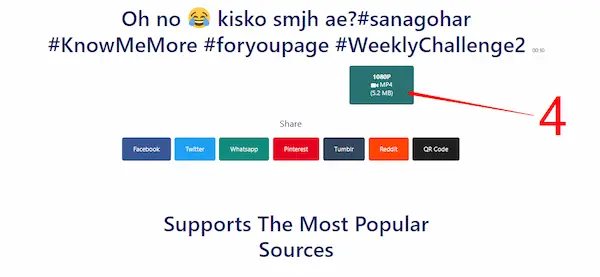 As you can see from the above, when it comes to Likee Video Downloader, you definitely get what you need: a simple, down-to-earth free downloader that does what you want it to do. If you want something straightforward and easy to use, this one gets the job done.