Reddit Video Downloader allows you to download videos shared on Reddit easily. Reddit Video Downloader instantly downloads and converts videos posted on Reddit to the most popular file types.
How to Download Reddit videos?
Reddit has long been known as the home for many incredible stories, funny images and now, even videos. With Reddit Video Downloader you can watch all this content on your hard drive offline at any time.
And here is a step-by-step guide to help you download videos from the Reddit website easily and for free from our Reddit Video Downloader free online tool site.
Step 1: Copy the shareable Reddit video URL.
Copy the link of the video you want to download from the Reddit website. Search for the Reddit video you want to download. Then click on the Share button under the video. Finely click on copy the link.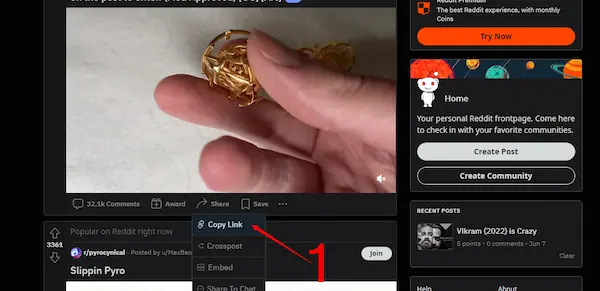 Step 2: Paste it into the field above and click download.
After copying the shareable Reddit video link, you will go to the  URL MP4 website and paste the link in the box provided for it, after that, you will click on the download button. This will show you the video and the formats that can be downloaded.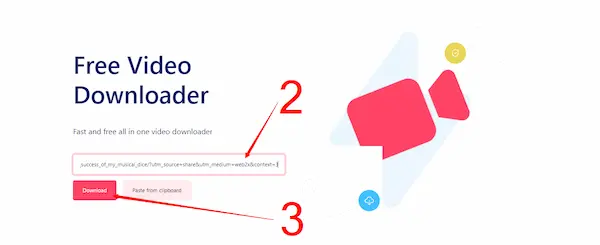 Step 3: Choose The Video Format
After you have pasted the Reddit video link in the place provided for it click on the download button, you will see several options, and these options are between video formats and quality. Choose the format and quality that is right for you. This will direct you to the automatic download page. And it will start downloading it automatically.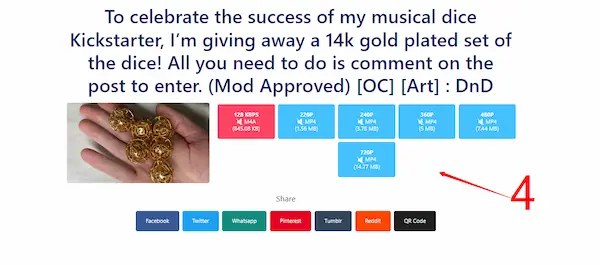 Reddit to mp4
You can now download Reddit videos with sound from our free online tool site easily, we extracted and combined the video and audio into a single HD MP4 file.
Here are the steps of  how to download Reddit videos in an mp4 format:
Open Reddit and find the post that contains the video or gif you wish to save.
Click on the Share button then copy the link.
Past the Reddit Video link you have copied into the field above.
Click on the Download button.
Choose to download the video in MP4 format.