Soundcloud Downloader is awesome. Past in the link of your desired song or track and click on download and the Soundcloud mp3 will be on your device.
How to Download soundcloud mp3?
Soundcloud Downloader is a free online tool site that allows you to take any audio on SoundCloud and turn it into a downloadable mp3 file which you can use widely across the internet. It's great for downloading songs from streamable, listening to podcasts, and so much more.
This SoundCloud MP3 Downloader is a perfect solution for everyone who listens to music on SoundCloud and wants to preserve it or share it with their friends in an easier way.
Here is a step-by-step guide to help you download mp3 from Soundcloud easily and for free using our Soundcloud Downloader free online tool site.
Step 1: Copy the shareable Soundcloud Track URL.
Copy the link of the track you want to download from the Soundcloud app or website. Search for the Soundcloud  mp3 you want to download. Open the Soundcloud track and click on copy the link as shown in the photo below.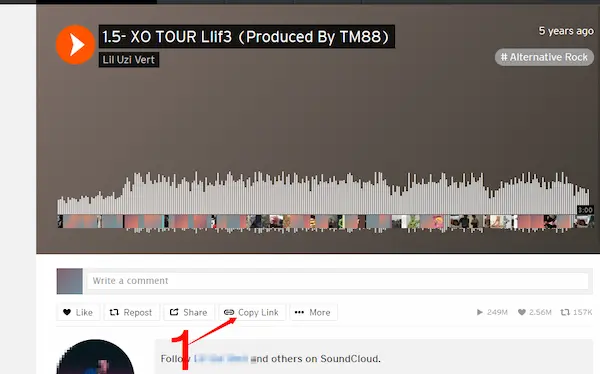 Step 2: Paste it into the field above and click download.
After copying the shareable Soundcloud Track link, you will go to the  URL MP4 website and paste the link in the box provided for it, after that, you will click on the download button. This will show you the track and the formats that can be downloaded including the mp3 format.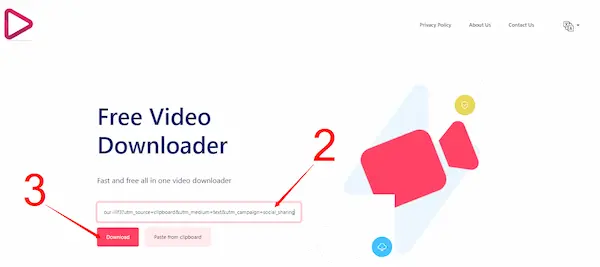 Step 3: Choose The Track Format
After you have pasted the Soundcloud track link in the place provided for it click on the download button, and you will see several options, and these options are showing the track formats and quality available for the track. Choose the format and quality that is right for you. This will direct you to the automatic download page. And it will start downloading it automatically.