Are you searching for a tool to download Facebook videos? If yes, then you are at the right place, because in this article, I will share all the details about a tool which can help you to download Facebook videos. Try our Facebook Video Downloader now.
Facebook Video Downloader is a unique tool available for free on the URL mp4 site, through which the user can download Facebook videos with great speed and high quality and in several different formats.
How to Download Facebook videos?
Did you know that you can download and save Facebook Live,  or any other video on Facebook? Once you know how, it's pretty easy. And that's why I've created this detailed step-by-step guide to show you EXACTLY how to download those awesome Facebook videos.
Here is my step-by-step guide to help you download videos from Facebook easily and for free using our Facebook Video Downloader free online tool site.
Step 1: Copy the shareable Facebook video URL.
This is the basic and almost the most important step in the Facebook download method, as you must copy the video link correctly. You will go to the Facebook platform, and then play the video you want to download on your device, then click on the three horizontal dots, and choose Copy Link.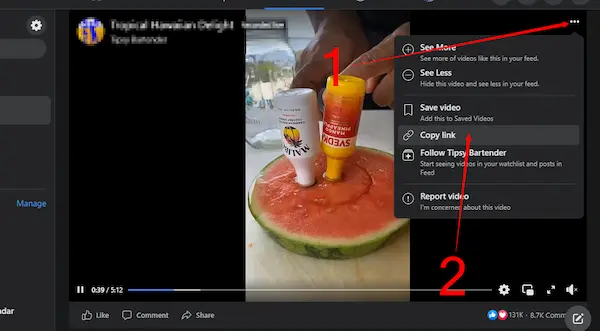 Step 2: Paste it into the field above and click download.
After copying the shareable Facebook video link, you will go to the  URL MP4 website and paste the link in the box provided for it, after that, you will click on the download button. This will show you the video and the formats that can be downloaded.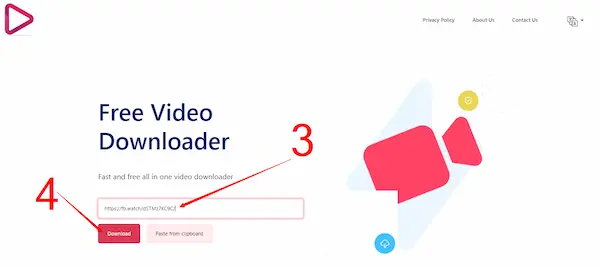 Step 3: Choose The Facebook Video Format
After you have pasted the Facebook video link in the place provided for it click on the download button, and you will see several options, and these options are showing the video formats and quality available for the video. Choose the format and quality that is right for you. This will direct you to the automatic download page. And it will start downloading it automatically.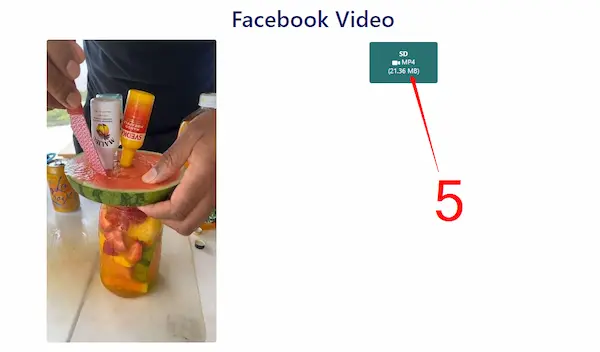 The great thing about this tool is that it offers you high quality and low quality to choose exactly what suits you. You can also see the size of the video clip before downloading and that's something special.
Short steps to download Facebook video
you can save Facebook videos easily by following these steps.
Copy the Facebook video link correctly as shown in the pictures above.
Paste the link in the space provided for it and click on the download button.
Choose the right video resolution and quality for you.